About WindowFashion.com
Thank you for taking time to learn more about who stands behind WindowFashion.com, how we work and what we promise.
WindowFashion.com INC is a subsidiary of the European Window Fashion AG and operates in the USA. You can get in touch in different ways:
WindowFashion.com INC (USA)

Mail:
WindowFashion.com Inc.
66 West Flagler St
Suite 900
Miami, FL 33130
USA

Email:
info@windowfashion.com

Or phone:
1-800-217-6134

Window Fashion AG (Europe)

Mail:
Window Fashion AG
Feldstrasse 2
CH-8194 Hüntwangen
Switzerland

Who we are:
Swiss Engineering Meets the American Way of Life
Window Fashion proudly produces all its products combining Swiss know-how with US-craftsmanship. We custom manufacture and ship the highest quality roller shades in 7 days or less. Originally stablished in Switzerland, WindowFashion AG and its subsidiary LYSEL enrich the US-market with locally manufactured, custom-made roller shades.
How WindowFashion Produces your Shades:
Made in the USA
Unlike many of our competitors we manufacture all our products in the United States. We guarantee the best quality and a quick delivery across the USA in seven days or less.

We are specialists with years of expertise in the manufacture of roller window blinds and shades and zebra shades aka dual sheer shades.

We strongly believe that the combination of modern, Swiss-engineered technology and craftsmanship benefits you, the customer, as well as our workers and the overall quality of our products.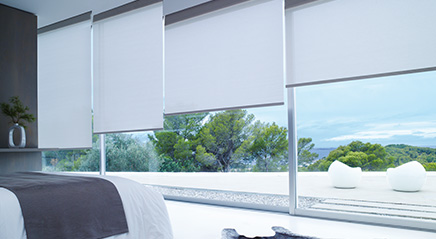 What we promise:
Order Your Custom Roller Shade unafraid of mistakes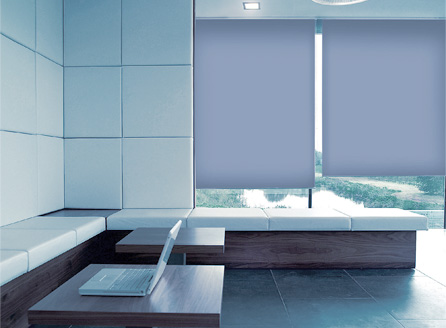 Ordering a custom shade is easy at WindowFashion.
WindowFashion delivers a perfect shade for your window. Each roller shade is custom made to your specifications.

Use our step-by-step roller shades configurator to order your unique roller shade. During configuration you will find detailed descriptions of how to measure for your desired mounting option.
Rest assured that each order is backed by our fits-your-window guarantee. Should your ordered shade not fit your window, we will replace it with a fitting manufacture at next to no cost for you. Only in case the original measurements were too small and the new, bigger replacement is more costly, we will ask you to pay the difference.